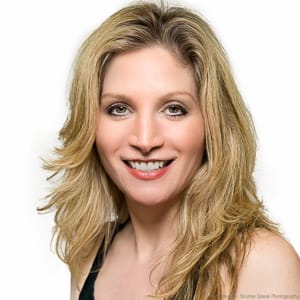 HI! My name is STACEY. My husband and I own and operate INTELLIGENT FITNESS. Through a clinical approach of discovery and assessment, we work around the clock to help our EXCLUSIVE members attain their fitness goals and objectives in pursuit of a greater quality of life!
I have found the most qualified instructors who care about you and your personal goals. Here at Intelligent Fitness, your success is my utmost concern. In addition to my distinction as a Group Fitness Instructor through the Aerobics and Fitness Association of America (AFAA), I am certified as a National Academy Sports Medicine(NASM) Personal Trainer and Corrective Exercise Specialist since 2005, I am a TRX Certified Instructor since 2010, as well as a Precor Certified Queenax Instructor.
I realize that you must not only have a class that you enjoy and helps you to reach your goals, but one that is instructed in the safest and most effective way possible!
We are not new-comers nor are we fadists. This is our career and we work tirelessly to always improve ourselves and our company. We are experienced, seasoned professionals. You will find our instructors to be the same; educated, hands on, and committed to helping you achieve your personal goals!
If you ever find that you have questions, comments, concerns, or ways in which we can make our classes better, feel free to email me at stacey@intelligentfitness.net, I will be happy to listen. I am here to help!
Check out some of my Classes! Click on the link below!
---
Have questions? Call me at 631-858-2900 or email me at: stacey@intelligentfitness.net
---
Stacey Lerman- BS, NASM-CPT, NASM-CES, AFAA-GEI, TRX- GSTC, PRECOR Certified Queenax Instructor
Executive VP /Group Fitness Director- Intelligent Fitness, Inc.