We offer Small Group Fitness Classes of 6-10 People. Our Class Schedule consists of Strength Training Classes, TRX Suspension Training Classes, Functional Training Classes, Core Classes, Circuit Training Classes, and Indoor Cycling Classes.
---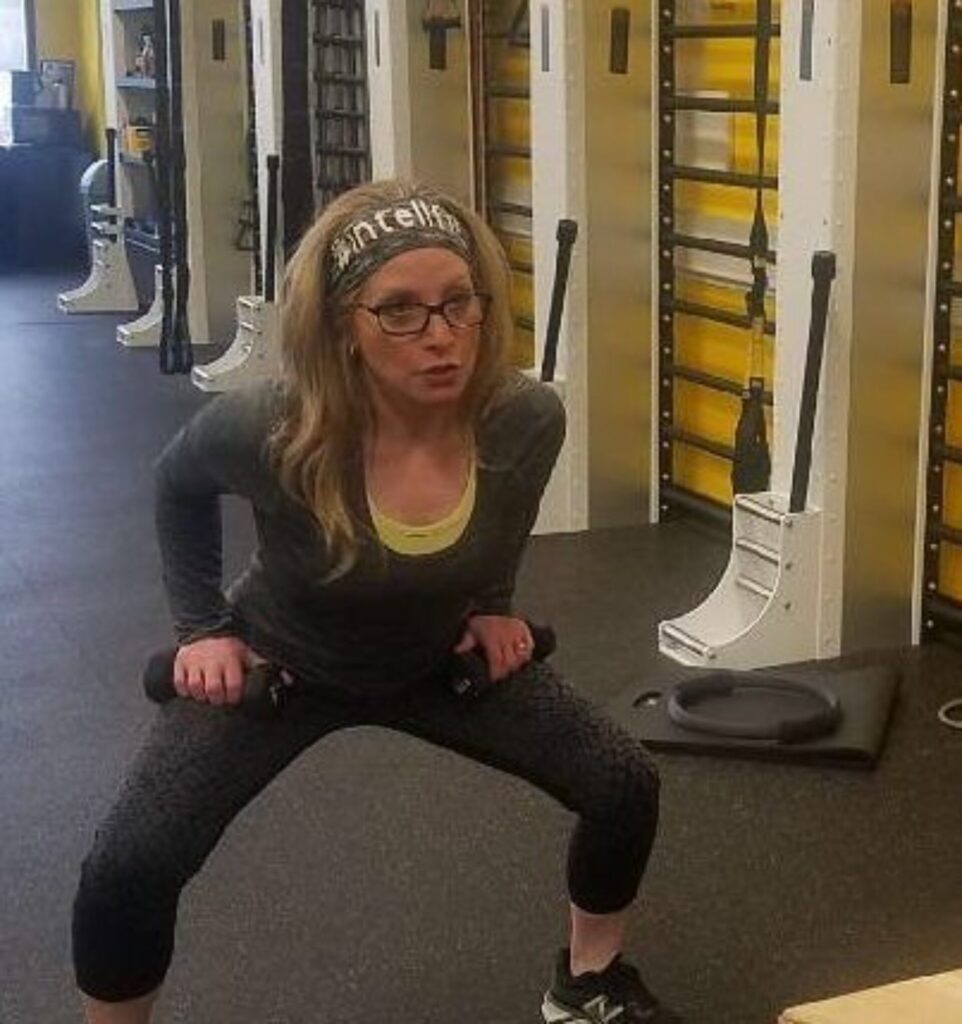 STRONG-N-FIRM
Strong-n-Firm is our signature class that encompasses our proprietary strength and total body conditioning approach. It is a 45-50 minute experience that targets all major and assisting muscle groups by including basic strength training exercises combined with intervals of various cardiovascular modalities. Added abdominal and lower back work improves posture and shores up trunk ("core") stability and a cool-down flexibility component that aims to slow down the aging process while improving the health and vitality of joints and lean tissue. Strong-n-Firm is a safe and effective workout for the beginner and is individually tailored to progress the advanced client.
---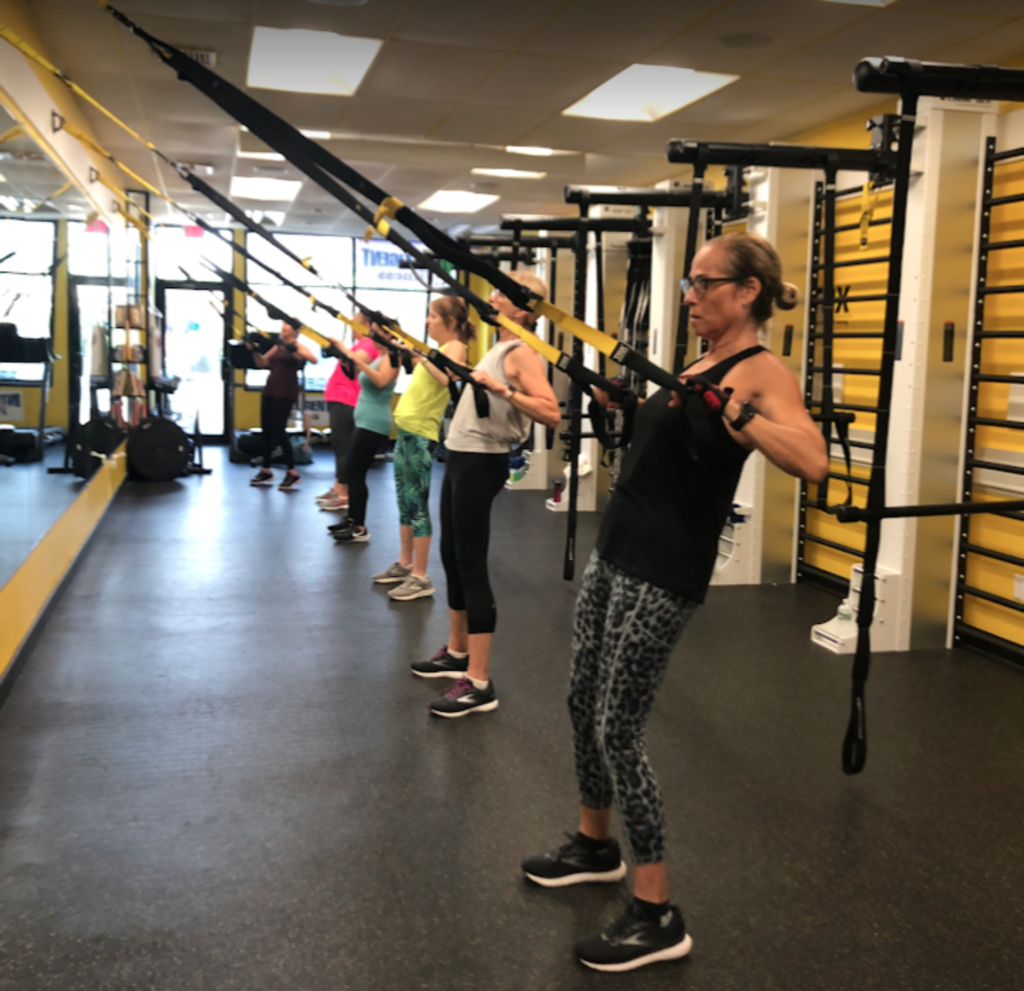 SUPERFUNCTIONAL-TRX
Have you been taking Barre Classes and are looking for something different? Then try this class!! This 45-50 minute class is based on Suspension Fitness Training and is one of its kind on Long Island. We combine the TRX approach with the Queenax Suspension Training apparatus to diversify your experience in suspension-based fitness training. This experience is unique and only found at Intelligent Fitness! This class focuses on total-body strength and endurance, drives up cardiovascular conditioning, enhances glucose metabolism, and improves overall wellness through a concerted approach to cool-down flexibility.
---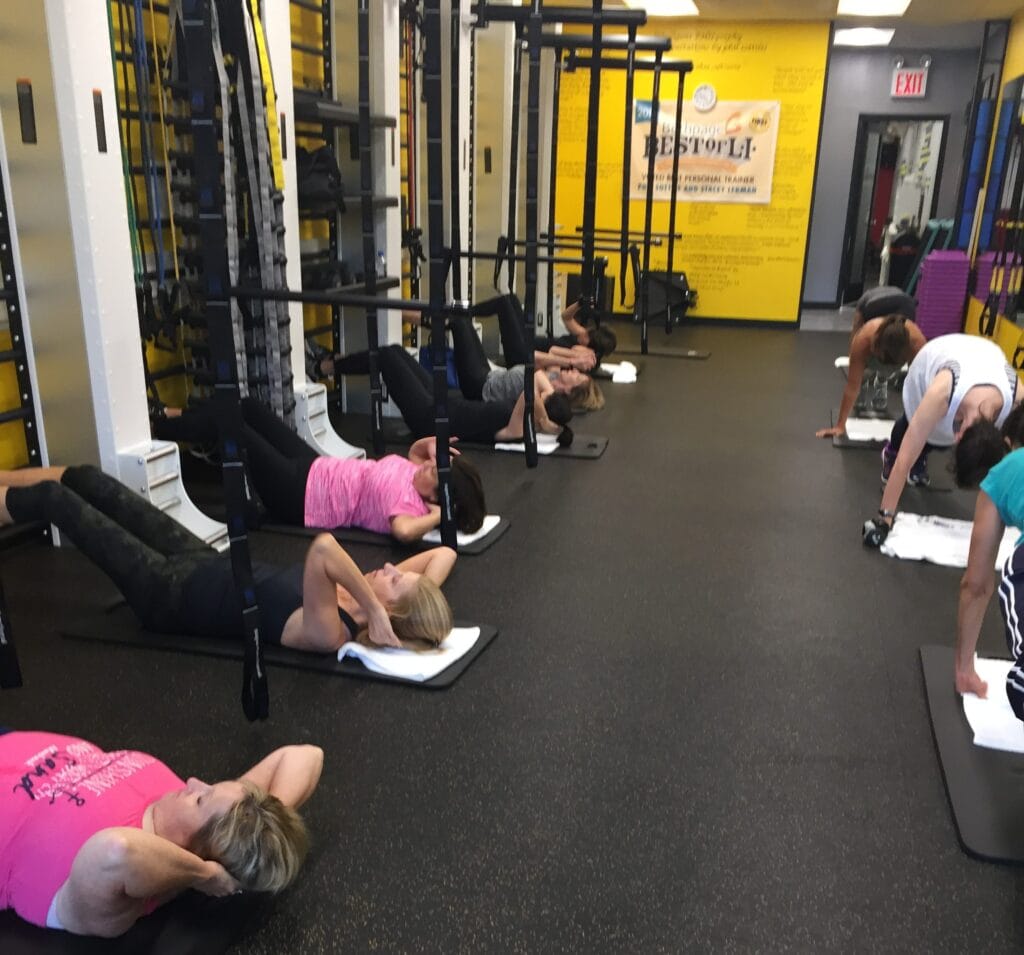 'AB' Solutely
This class is 100% abdominal! We take your abs through a gut-busting, mid-line slimming workout and target the lumbar spine, glutes, hip flexors, and hamstrings. We spend 30 minutes of concentrated work on your core stability and invest 15 minutes into a diverse flexibility component that improves your rest and recovery. This class is for Pilates enthusiasts!
---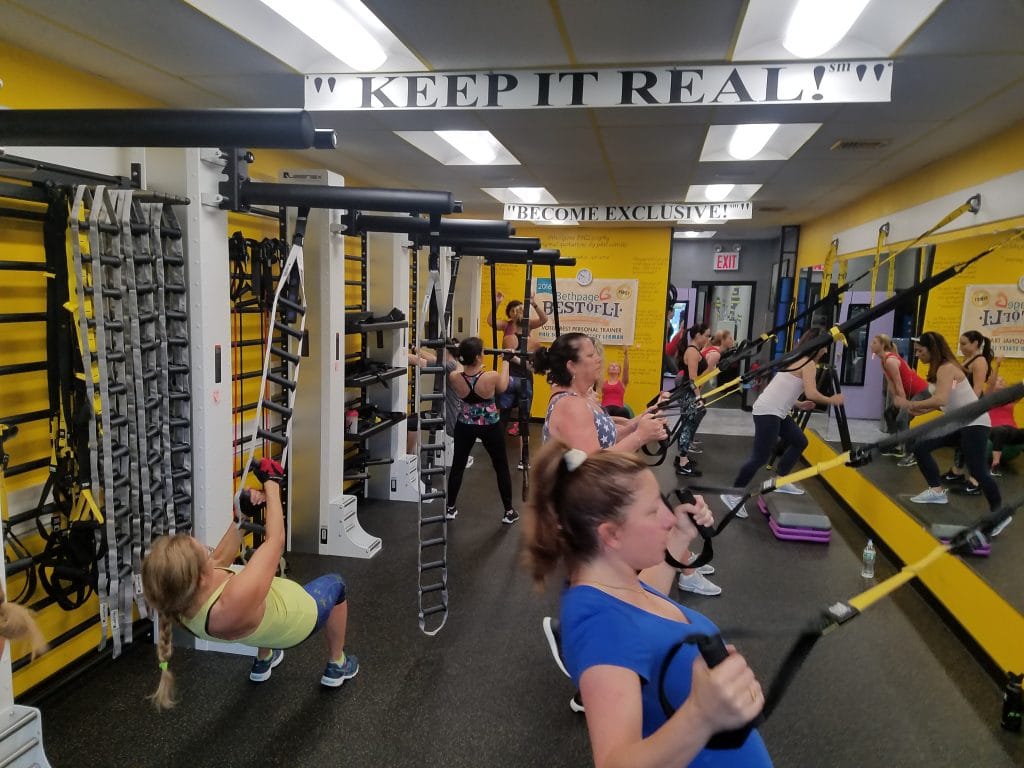 SUPER CIRCUIT
Super Circuit is a 45-minute class that includes various cardiovascular stations and circuits of weight training exercises. There is an alternating time sequence throughout each station, and the class is changed weekly to promote excitement, reduce monotony, and work the body in various ways. You have never done circuit training in this way. Experience a different approach to the benefits of circuit training, done in a fashion of safely instructed, moderate to high-intensity training stations.
---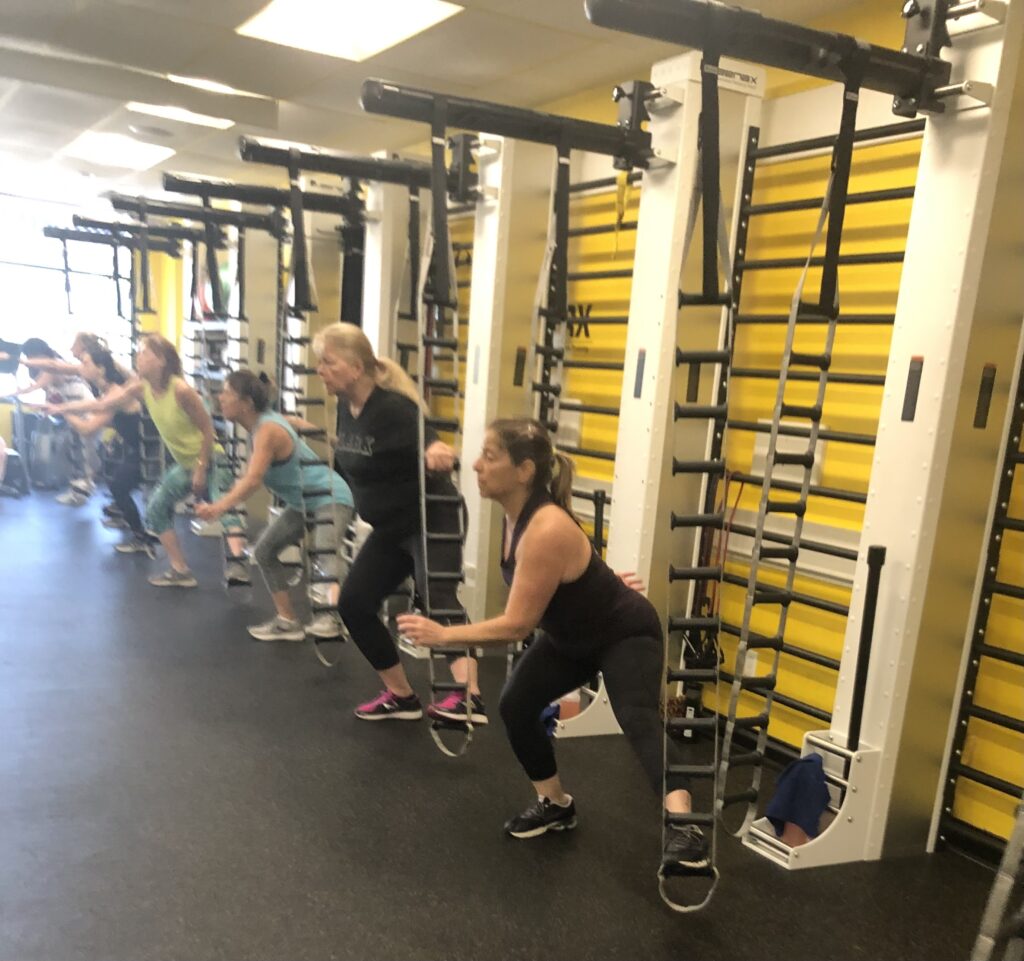 UP STRENGTH+ABS
Up-Strength is a Suspension Fitness Training approach that uses two independent suspension straps or "ladders." This 50-minute class mixes Up-Strength Suspension training with Cardio and Abdominal Training. TRX enthusiasts love the cross-over into a different form of suspension training and the combination of abdominal/lumbar strength. 
---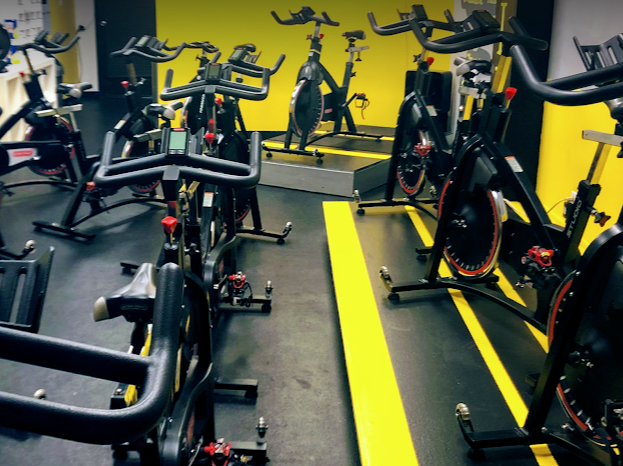 CYCLE EXPRESS
If you come, you can build it! (A better body, that is!). Enjoy our 45-minute express class set to a black-lit ride that helps you to focus and take in the music that makes the ride! Our diverse instructors guide you through various intervals of uphill, downhill, and flat land training, where you leave the negative energy of life's challenges behind and move forward! Our Elite group of highly trained instructors will guide you through a preparatory warm-up, steady Climbs, and Up-tempo sprints and then glide you into the cooldown. You are always in control. Just adjust your resistance to make pedaling less or more challenging.
---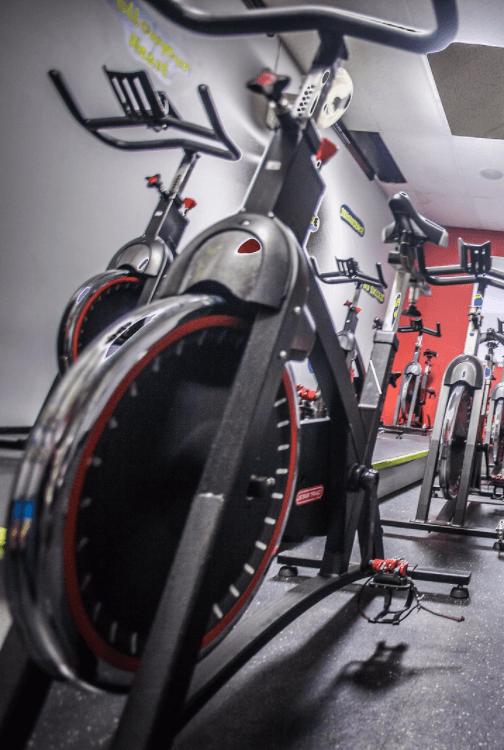 CYCLE-N-STRENGTH
This class is our 30/30 mixer! Thirty minutes of cycle cross-training for cardiovascular conditioning and 30 minutes of strength training with weights, body bars, and calisthenics. Cycle-n-Strength offers the best of both worlds in one class; Improved cardiovascular capacity and increased muscular strength and endurance.